Thanks to rePete, you can now download a pdf to make bunch of ERE bookmarks. I printed mine on card stock.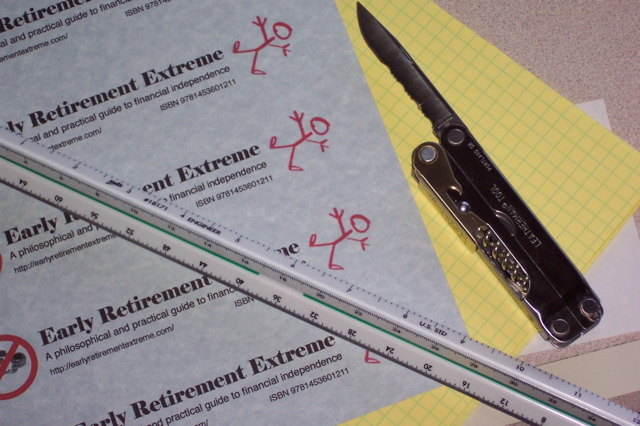 Rather than using a guillotine paper cutter, which I don't have, I used a ruler and a knife to score the lines. This made it easy to use a pair of scissors to cut a straight line.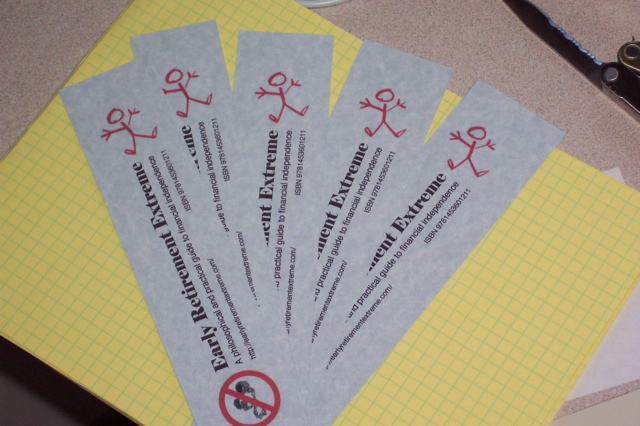 If you feel like designing your own and making them publicly available, you can see the "instructions" here.
Also check out the latest book review by Larry MacDonald at Canadian Business Online. Much thanks to everyone who has taken the time to write a review.
Originally posted 2010-11-03 14:23:07.