While Jacob isn't really into the present exchange thing, I still regularly do it with my immediate family (who are on either side of the US). This year I decided to hand make all the presents, because it gives me an excuse to make things and I get great pleasure from this. Last year I sent my sister-in-law a candle in a jar, the candle made it, but the jar was in pieces (from CA to WA), so the homemade jam was out of the question. Although the year I was in Indiana and drove to NY, everyone got jam (A friend decided we would hit all of the you-pick farms and make jam of every flavor. It was very fun.).
But since glassware was out of the question, I decided to crochet and knit all the presents. This is what I do most of the time while Jacob is bent over his keyboard, continuing his quest for world domination. Frank (our pug) helps with the projects, my niece even thanked him for his contribution. If you've never met a pug, they have a double coat of fur and shed constantly, the fur then works its way into any fabric within a 1-mile radius.
I started working on the projects in June/July when I found a pattern for a farmers market bag and some cotton yarn that reminded me of sun flowers, which I've been led to believe my s-i-l likes. I made three variations on the bag for my mother, sister and s-i-l.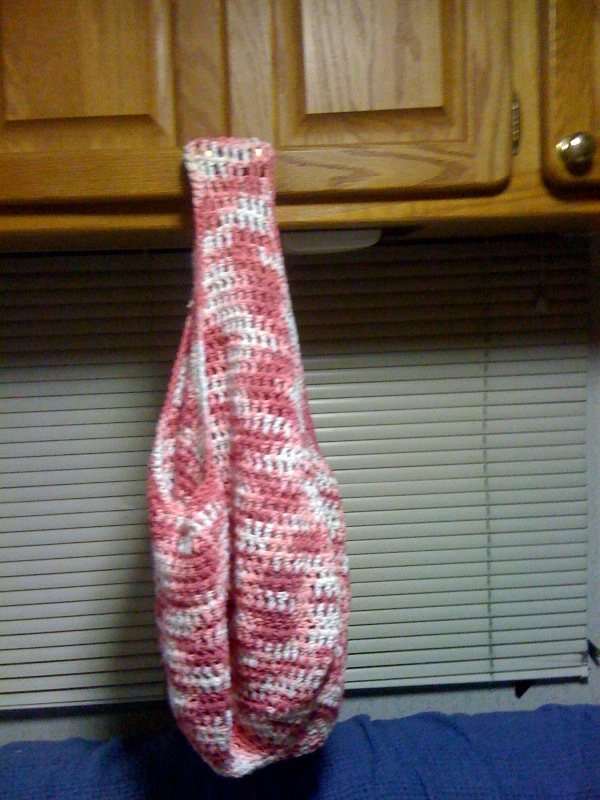 I also made pot holders for my s-i-l (and wash cloths) and for my b-i-l (it's really his kitchen)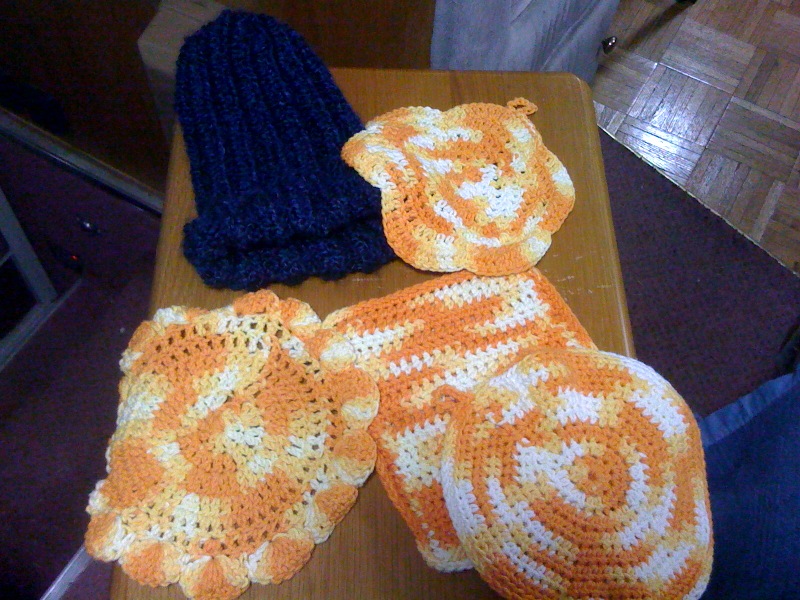 I tried a new (more challenging) project for my sister, she got a hand made sweater. Most websites warn against hand made sweaters, but I think she liked it, and I'll be making one for myself.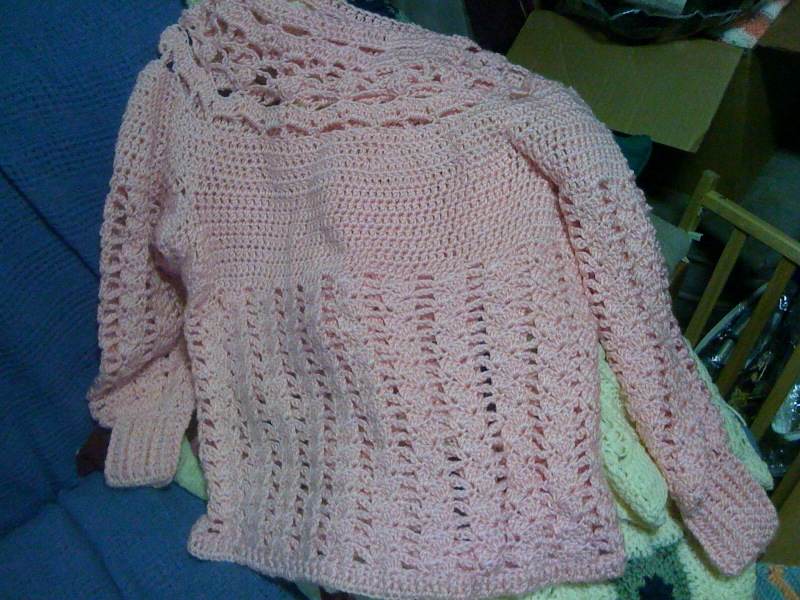 For my nieces I decided to make caps and bags, both bags came out smaller then expected, but I like it because it made them hand bags and not totes. From the pictures I was sent the night they opened them, my girls love what I make them 😀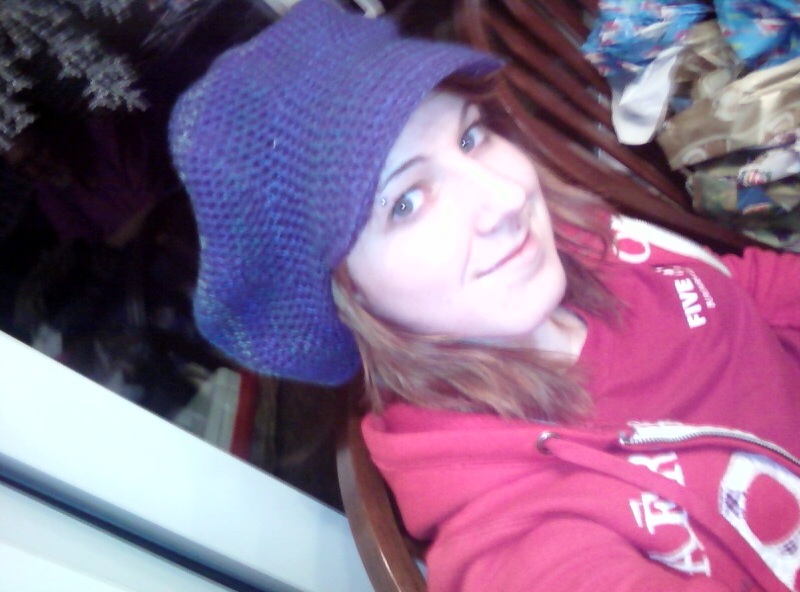 For my mother I knitted her some fingerless gloves. My first experience with cables, I really enjoyed making them and am planning another pair or two.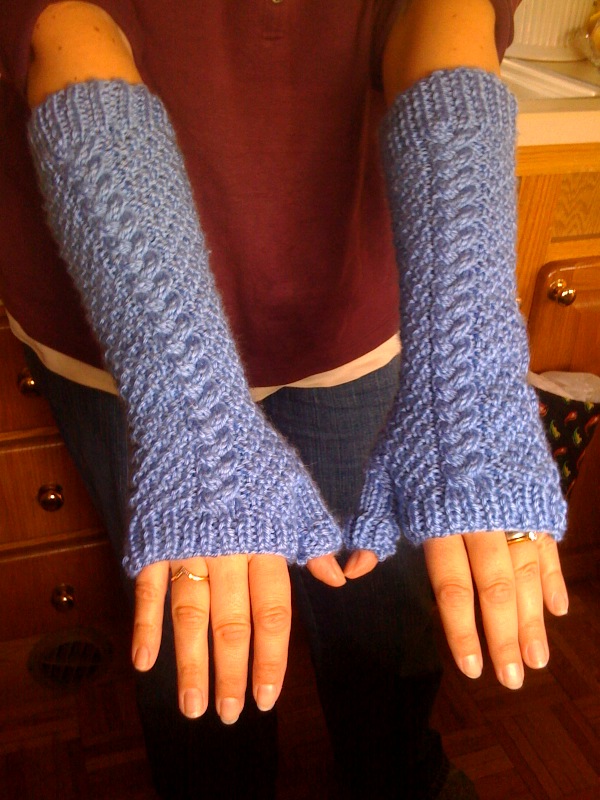 Since the one nieces bf has been around for 3 years now, I decided to make him some socks. After a weekend spent constantly ripping out my attempts at knitted socks, I admitted defeat and found a pattern for crochet slipper socks. He even liked them (once I sent a new sock the right size, not sure how one ended up bigger then the other). My mother and aunt also got an after Christmas pair.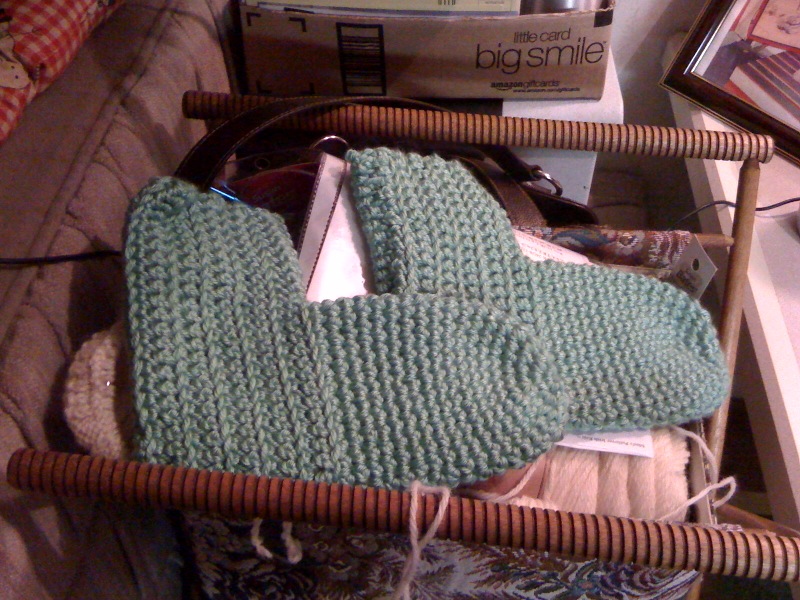 For my brother, b-i-l, and uncle, I knitted hats. They are my first knitted hat, so the basic knit a square and sew together. I hope to get more ambitious by next year. I should mention I've only done small forays into knitting after teaching myself and Jacob still makes fun of my technique (his mom and grandmother are avid knitters, so it's really obvious I'm a novice).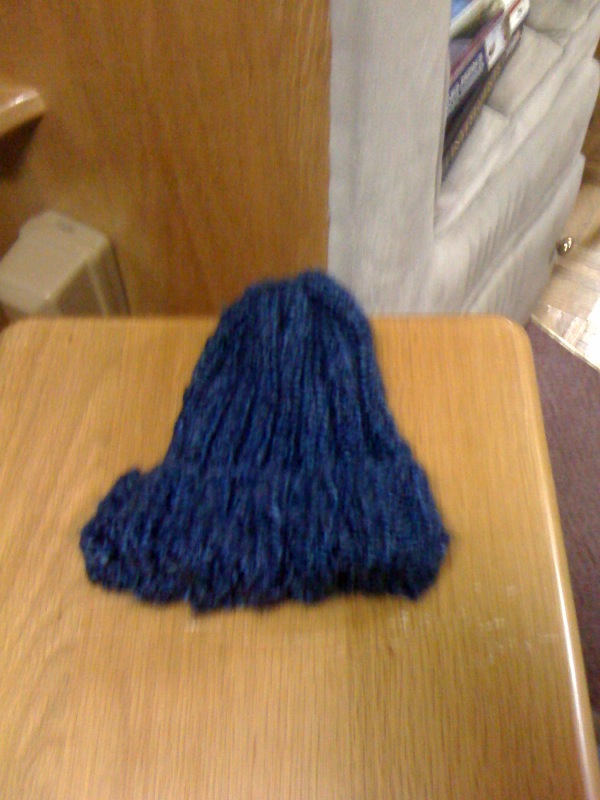 I tried making Jacob a knitted sweater last year, unfortunately he thought chest size should be his chest size and it fit like Underarmor, then got washed in hot water and would have been tight on a 5-year old. But, I don't give up that easily and am working on a fishermans sweater for him. On the third attempt to figure out what I am doing wrong with one 10-stitch section. He might have it by next winter ;-P. I am also making some late Christmas presents for his family, but figure they'll be hand delivered in July for his sisters wedding, so I have some time.
Current plan for next year is to make a tote/box and start filling it as the year goes by with presents. We'll see how far that gets me.
BTW, best presents of the year, my mother has started sending boxes of cookies and my uncle send me a bag of his homemade jerky (beef or venison, depending on how hunting season is going).